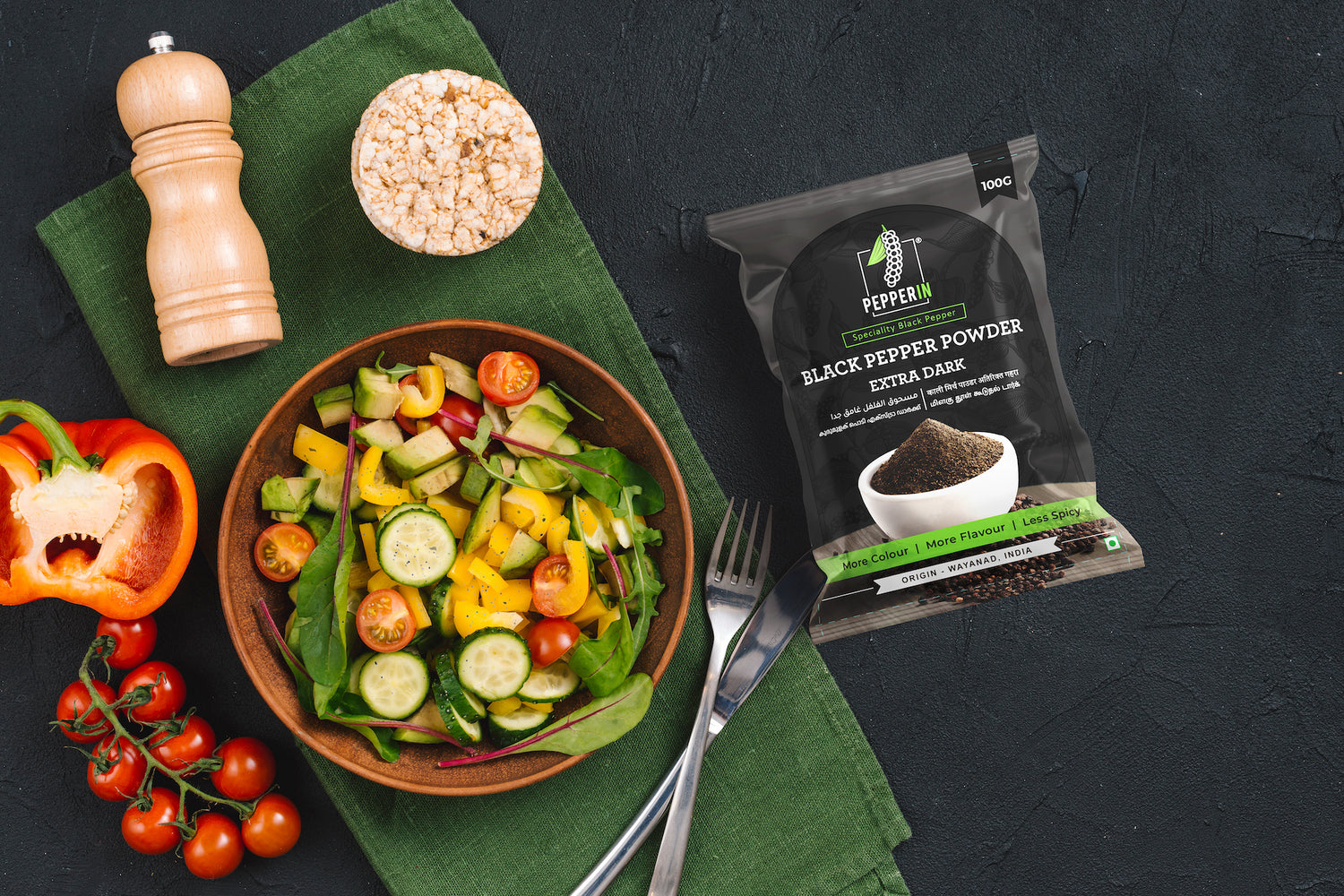 The Spice That Launched a Thousand Ships.
A story of the Legendary Tellicherry Blackpepper.
Shop Now
Authentic

We bring you Pepper right from its birthplace, Wayanad, Kerala. Pepper from this region is also known as Tellicherry Pepper & Malabar Pepper.

Sustainably Grown

Pepper here is grown among a variety of indigenous trees, plants & other crops, giving the plantations a natural forest like ambience.

Superior Quality

The best of Peppercorns are selected, processed & delivered to your hands after stringent quality checks.

Recyclable Packaging

Just like you we also care about the Nature. Hence we use only premium quality and recyclable
packaging.
Our Products
At Pepperin we have a carefully curated product line that celebrates Quality Black & White Pepper.
These Speciality Peppercorns grown by our farmers are carefully hand-picked, sun-dried, traditionally processed and crafted for you by us.
High in Piperine & Essential Oils, only those who have tasted these aromatic Indian Pepper from the Land of Spices can relish its truly unique, sensuous and full-bodied taste.
Naturally and Sustainably Grown Wayanad Pepper
Finest quality pepper in the world, grown in the best pepper-growing region, in natural & sustainable environments, while ensuring that the unique aroma, flavour and colour of it is retained in every bit.
Speciality Indian Black Pepper
Pepperin delivers you the most sought-after varieties of Black Pepper grown in the green, rich and fertile land of Wayanad. Being a place renowned for its Spice legacy, Wayanad has a long history in Pepper cultivation. Our Pepper is grown naturally & sustainably, handpicked, sun-dried and processed in the traditional style. Wayanad Blackpepper is high in Piperine & Essential Oils content and hence stands out for its colour, flavour and aroma.